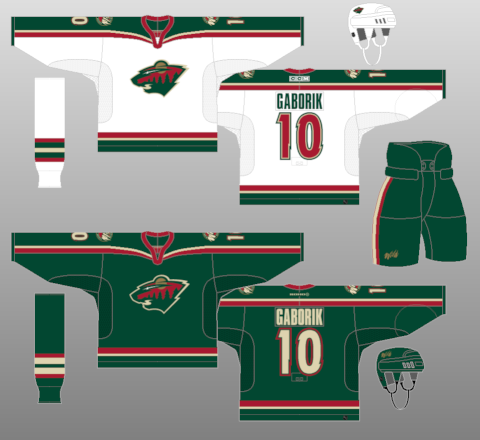 Minnesota Wild
2000-03
Take a careful look at the crest. At first glance, it looks like a bear head. But careful observation will reveal the following: The full moon forms the ear, the North Star forms the eye, and a stream forms the mouth. Very clever!
Looking for Minnesota Wild jerseys and socks for your team? Check out JerseysMadeEasy.com

To see all Minnesota Wild-related socks and blank jerseys they carry,
click here.