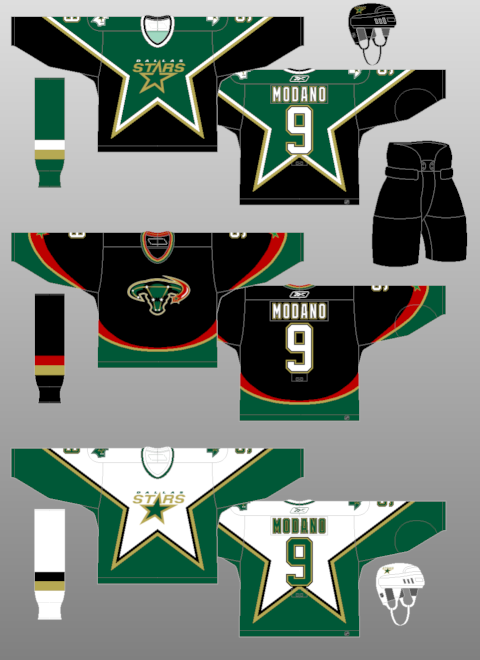 Dallas Stars
2003-06
The team introduces a new black alternate uniform. The crest was supposed to represent the constellation Taurus. Instead, it bore a striking resemblance to a uterus, leading to the crest's nickname, "the Mooterus." The crest becomes a source of embarrassment for the team.
Looking for Dallas Stars jerseys and socks for your team? Check out JerseysMadeEasy.com

To see all Dallas Stars-related socks and blank jerseys they carry,
click here.