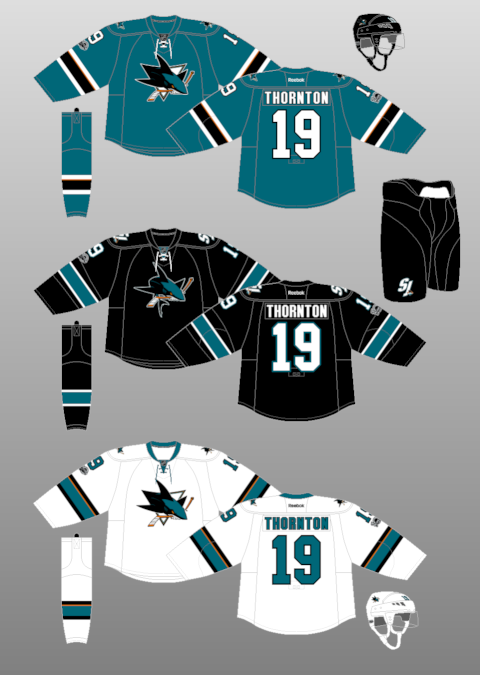 San Jose Sharks
2015-17
To mark their 25th anniversary, the Sharks replaced their front numbers with an anniversary patch. When the patch was removed the following season, the front numbers did not return.
Looking for San Jose Sharks jerseys and socks for your team? Check out JerseysMadeEasy.com

To see all San Jose Sharks-related socks and blank jerseys they carry,
click here.