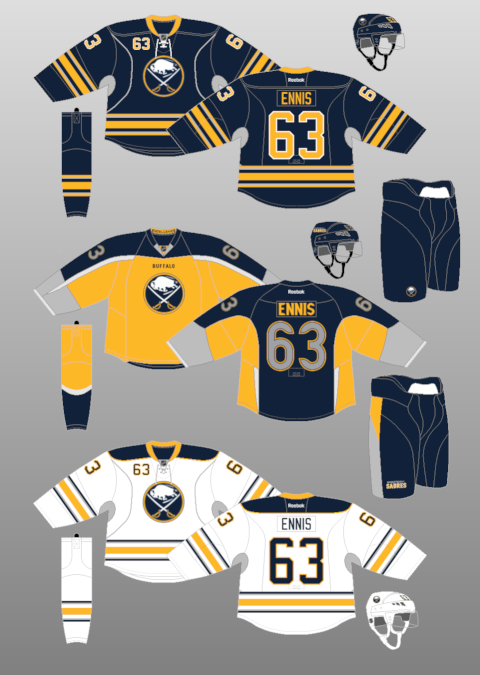 Buffalo Sabres
2013-15
The Sabres introduce arguably the wildest alternate jersey in the history of the NHL, featuring a gold front and a navy blue back. It makes some of the more wild designs from years past look rather tame in comparison. After two seasons, it joins the Buffaslug in the team's scrap heap.
Looking for Buffalo Sabres jerseys and socks for your team? Check out JerseysMadeEasy.com

To see all Buffalo Sabres-related socks and blank jerseys they carry,
click here.