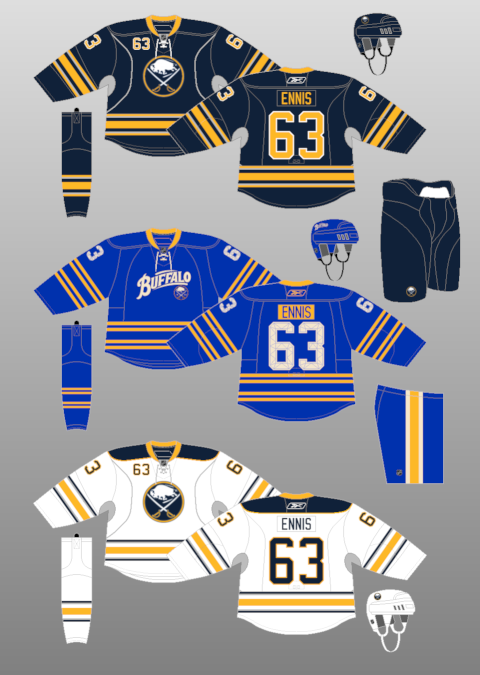 Buffalo Sabres
2010-12
After four years of fan discontent, the Sabres officially kill off the "Buffaslug" in the summer of 2010. The alternate home uniform becomes the new full-time home uniform, and it becomes the basis of their new road uniform. Also, to commemorate the team's 40th season, the Sabres introduce a new alternate home uniform featuring design elements to pay tribute to Buffalo's hockey past, both before and after the Sabres' arrival.
Looking for Buffalo Sabres jerseys and socks for your team? Check out JerseysMadeEasy.com

To see all Buffalo Sabres-related socks and blank jerseys they carry,
click here.