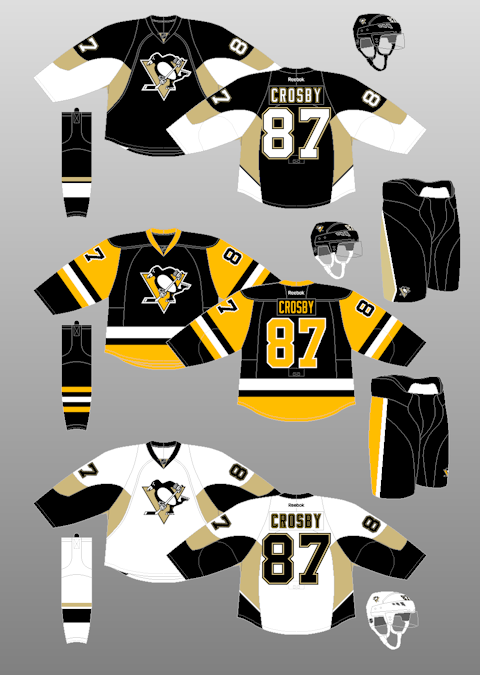 Pittsburgh Penguins
2014-16
If you've ever wondered what the Penguins' early 1990s uniforms would look like today if they had never changed them after winning back-to-back Stanley Cups, the answer is in their new alternate uniform.
Looking for Pittsburgh Penguins jerseys and socks for your team? Check out JerseysMadeEasy.com

To see all Pittsburgh Penguins-related socks and blank jerseys they carry,
click here.