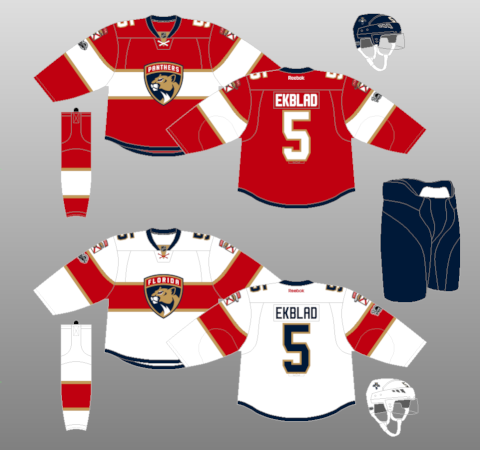 Florida Panthers
2016-17
The Panthers completely redesign their uniforms, featuring a logo inspired by the 101st Airborne Division of the U.S. Army. Panthers owner Vincent Viola, a graduate of West Point, was a member of the elite infantry division.
Looking for Florida Panthers jerseys and socks for your team? Check out JerseysMadeEasy.com

To see all Florida Panthers-related socks and blank jerseys they carry,
click here.