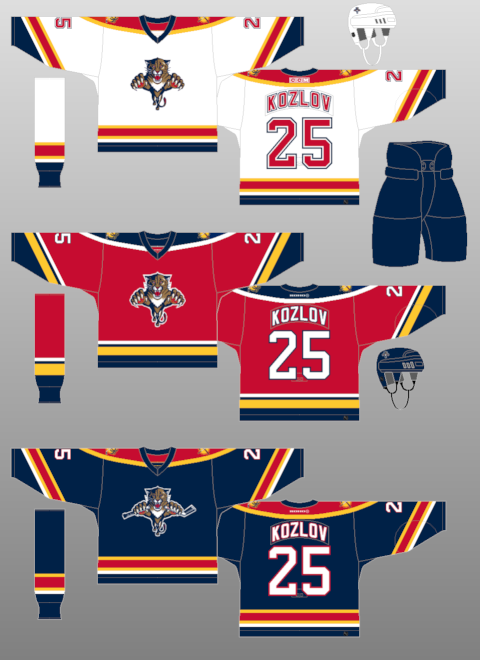 Florida Panthers
1998-2003
The names on the back become vertically arched, and a navy blue alternate jersey is introduced. On that jersey, the panther is breaking a stick in half.
Looking for Florida Panthers jerseys and socks for your team? Check out JerseysMadeEasy.com

To see all Florida Panthers-related socks and blank jerseys they carry,
click here.