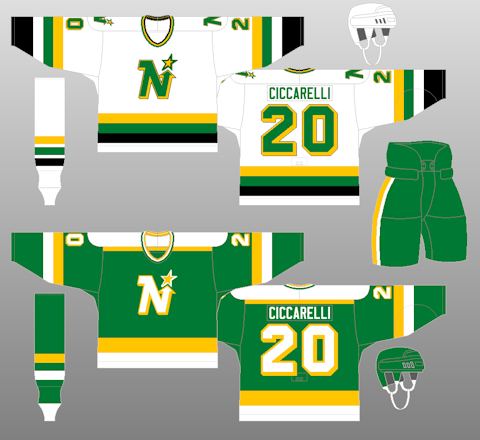 1981-88
The white jerseys undergo a number of changes. Black is introduced as an accent color, the green shoulder yoke is gone, and the crest now appears on the shoulders.
Looking for Minnesota North Stars jerseys and socks for your team?
Check out JerseysMadeEasy.com

To see all Minnesota North Stars-related socks and blank jerseys they carry,
click here.