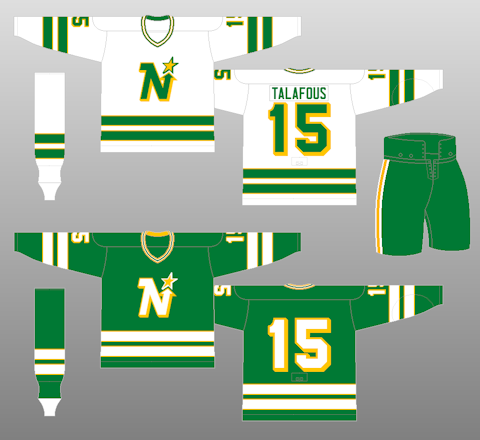 1975-76
The North Stars double up on their sleeve and tail stripes in 1975. The crest and numbers also now feature a drop shadow.
Looking for Minnesota North Stars jerseys and socks for your team?
Check out JerseysMadeEasy.com

To see all Minnesota North Stars-related socks and blank jerseys they carry,
click here.