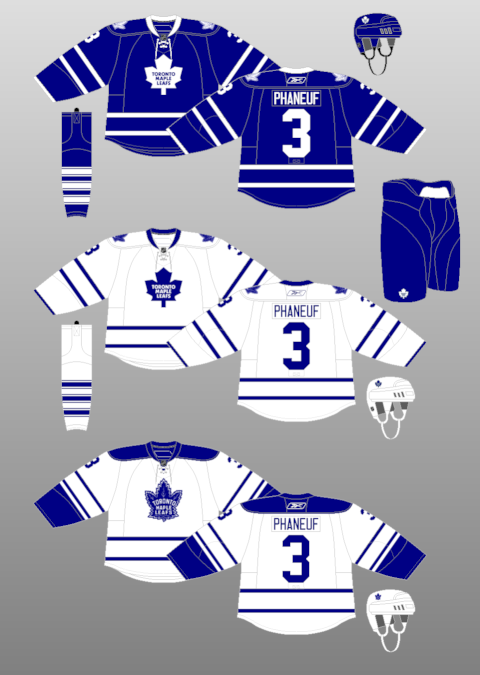 Toronto Maple Leafs
2010-11
The home and away uniforms undergo a slight redesign. The tail stripes that were eliminated with the league-wide Edge redesign are restored, and the leaf shoulder patch returns after a decade-long absence.
Looking for Toronto Maple Leafs jerseys and socks for your team? Check out JerseysMadeEasy.com

To see all Toronto Maple Leafs-related socks and blank jerseys they carry,
click here.