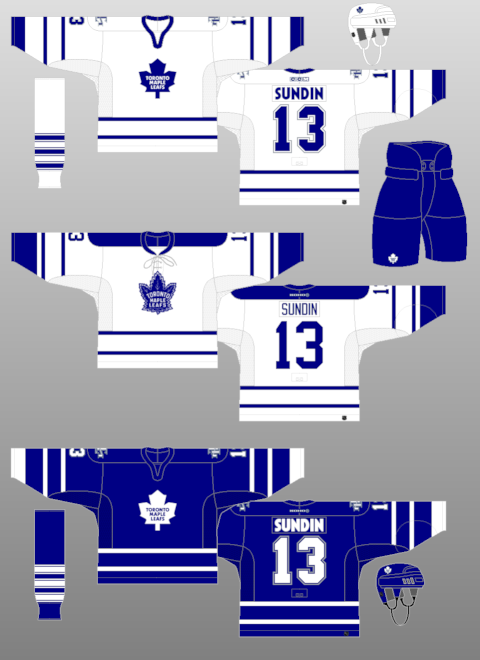 Toronto Maple Leafs
2000-07
The number fonts change to a block font with a silver outline, but the nameplate font remains the same from the previous three seasons. Also, a new "TML" shoulder patch makes its debut. The vintage jersey that had been worn in 1998-99 commemorating the closing of Maple Leaf Gardens is resurrected as the team's alternate jersey.
Looking for Toronto Maple Leafs jerseys and socks for your team? Check out JerseysMadeEasy.com

To see all Toronto Maple Leafs-related socks and blank jerseys they carry,
click here.