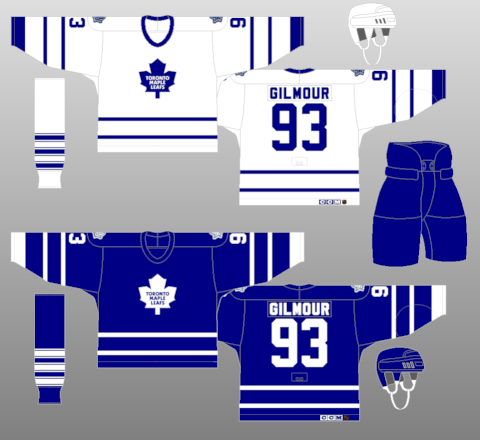 Toronto Maple Leafs
1992-97
The Maple Leafs change the stripes on the jersey to reflect those from previous eras. Also a new shoulder patch is created.
Looking for Toronto Maple Leafs jerseys and socks for your team? Check out JerseysMadeEasy.com

To see all Toronto Maple Leafs-related socks and blank jerseys they carry,
click here.