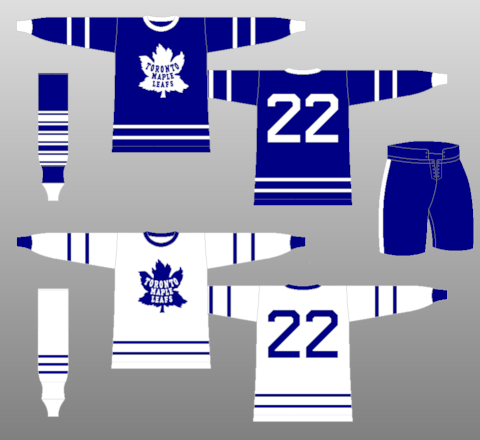 Toronto Maple Leafs
1937-38
The crest on the blue jersey changes back to what it originally was, and the stripes on the white jersey change to match those on the blue jersey.
Looking for Toronto Maple Leafs jerseys and socks for your team? Check out JerseysMadeEasy.com

To see all Toronto Maple Leafs-related socks and blank jerseys they carry,
click here.