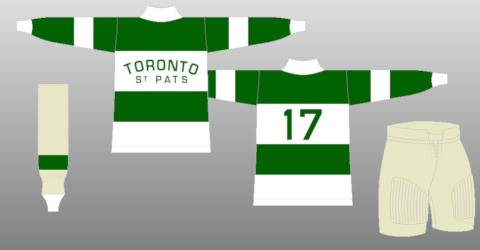 Toronto St. Pats
1919-20, 1921-22
New owners who rescue the team from bankruptcy rename the team the St. Patricks in honor of Toronto's growing Irish population. The team's colors change to green and white.
Looking for Toronto Maple Leafs jerseys and socks for your team? Check out JerseysMadeEasy.com

To see all Toronto Maple Leafs-related socks and blank jerseys they carry,
click here.