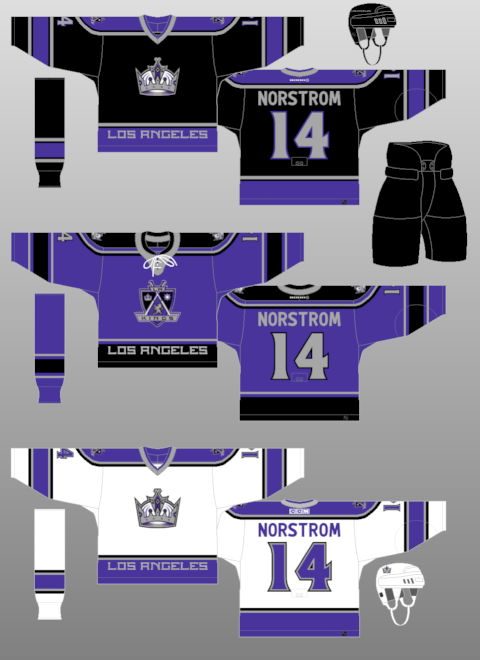 Los Angeles Kings
2002-07
The logos on the Kings' jerseys are flip-flopped. The crown becomes their primary logo, and the shield with crossed sticks becomes the secondary logo. The colored socks are also reversed -- black socks are worn with black jerseys, and purple socks are worn with purple jerseys.
Looking for Los Angeles Kings jerseys and socks for your team? Check out JerseysMadeEasy.com

To see all Los Angeles Kings-related socks and blank jerseys they carry,
click here.