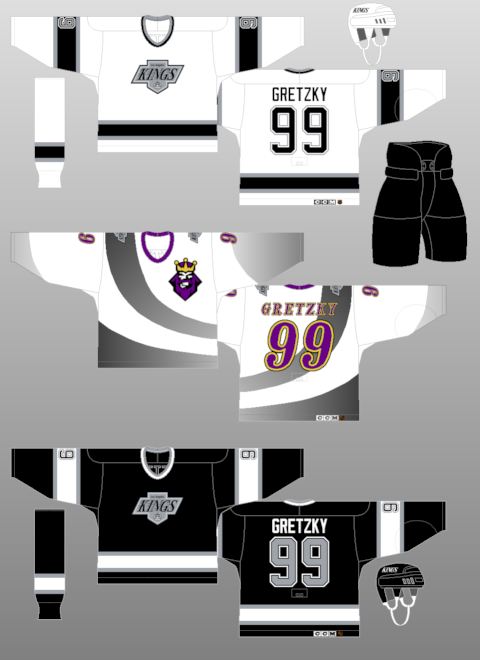 Los Angeles Kings
1995-96
The NHL debuts its third jersey program after the All-Star break in 1996, and the Kings use the occasion to roll out what would be known as the Burger King jersey. Needless to say, it would only last one season. Also, the stripes on the pants disappear.
Looking for Los Angeles Kings jerseys and socks for your team? Check out JerseysMadeEasy.com

To see all Los Angeles Kings-related socks and blank jerseys they carry,
click here.