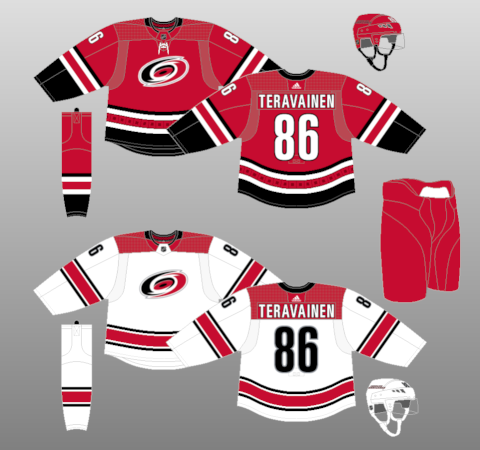 Carolina Hurricanes
2017-present
The Hurricanes redesigned their home uniforms for the new Adidas Adizero system, reincorporating black and restoring the warning flag design in the tail stripe. Interestingly, they leave the road uniform largely untouched.
Looking for Carolina Hurricanes jerseys and socks for your team? Check out JerseysMadeEasy.com

To see all Carolina Hurricanes-related socks and blank jerseys they carry,
click here.