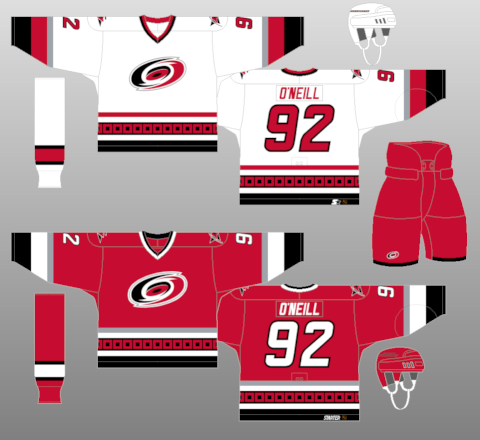 Carolina Hurricanes
1998-2000
When the team became the Carolina Hurricanes, it changed its colors to red, black and silver. The team's crest is a modification of the international hurricane symbol. Their alternate logo features a hockey stick waving a hurricane flag (actual hurricane flags that are flown on beaches have two flags -- one on top of the other).
Looking for Carolina Hurricanes jerseys and socks for your team? Check out JerseysMadeEasy.com

To see all Carolina Hurricanes-related socks and blank jerseys they carry,
click here.