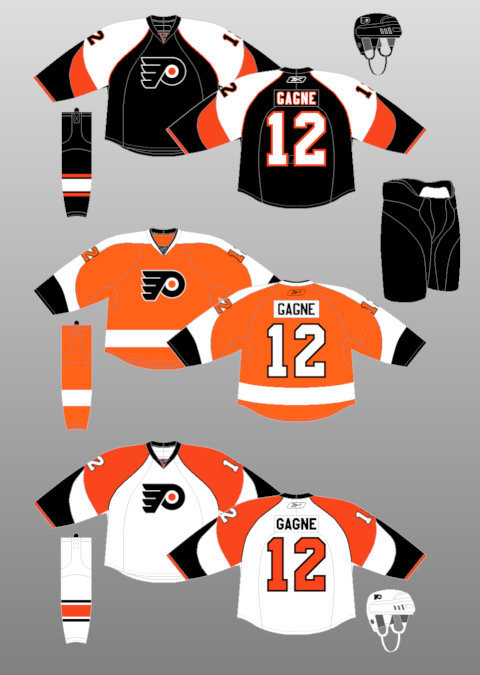 Philadelphia Flyers
2008-10
The Flyers introduce a new alternate jersey. It's actually an old jersey -- essentially recreating the orange uniform they wore in the mid-1970s, when they wore white nameplates on occasions that called for it at the time. For 2009-10, it would swap places with the black uniform, becoming the new primary home uniform, relegating the black uniform to alternate status.
Looking for Philadelphia Flyers jerseys and socks for your team? Check out JerseysMadeEasy.com

To see all Philadelphia Flyers-related socks and blank jerseys they carry,
click here.