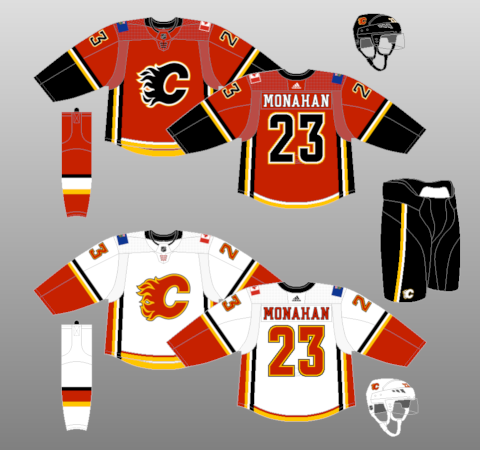 Calgary Flames
2017-present
The most notable change when Adidas took over for Reebok as the NHL's jersey manufacturer is that while the letter and number font is the same, it's no longer italicized.
Looking for Calgary Flames jerseys and socks for your team? Check out JerseysMadeEasy.com

To see all Calgary Flames-related socks and blank jerseys they carry,
click here.