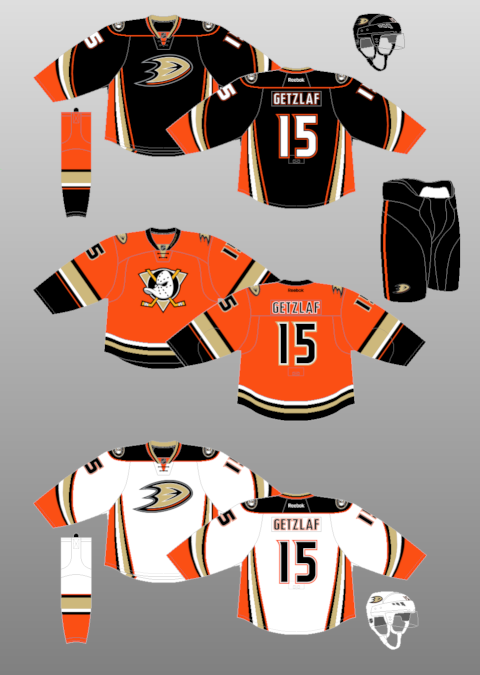 Anaheim Ducks
2015-17
The Ducks introduce a new orange alternate jersey that pays homage to its original identity, complete with a recolored version of its original crest. The tail stripe pattern also harkens back to the original one, albeit no longer at an angle. The jersey was introduced with zero fanfare -- no unveiling ceremony, no teasers, not even a press release.
Looking for Anaheim Ducks jerseys and socks for your team? Check out JerseysMadeEasy.com

To see all Anaheim Ducks-related socks and blank jerseys they carry,
click here.