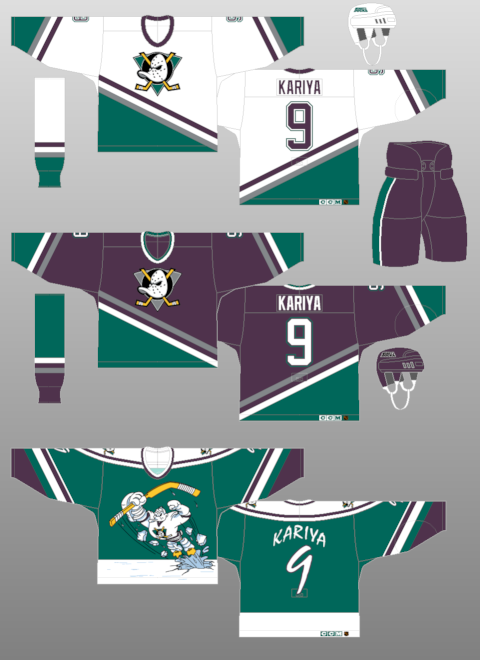 1995-96
The Mighty Ducks were one of the charter teams in the NHL's third jersey program, introducing one of the wildest jerseys ever worn. Known as the "Wild Wing" jersey, the front featured a sublimated image of the team's mascot crashing through a sheet of ice, and the back featured the player's name and number in a nearly impossible-to-read Mistral font. This jersey only lasted a few games before being retired.
Looking for Anaheim Ducks jerseys and socks for your team? Check out JerseysMadeEasy.com

To see all Anaheim Ducks-related socks and blank jerseys they carry,
click here.