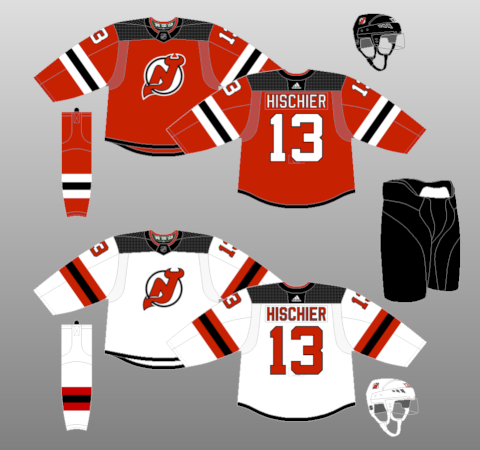 New Jersey Devils
2017-present
When Adidas took over from Reebok, the Devils made significant changes to their uniform design for the first time in a quarter-century. Most notable, the tail stripe was replaced by a thin black trim at the base, and the width of the bordering sleeve stripes was the same as the middle stripe. The latter was done in tribute to the team's predecessors, the Colorado Rockies, whose sleeve stripes, albeit of different colors, had similar dimensions.
Looking for New Jersey Devils jerseys and socks for your team? Check out JerseysMadeEasy.com

To see all New Jersey Devils-related socks and blank jerseys they carry,
click here.