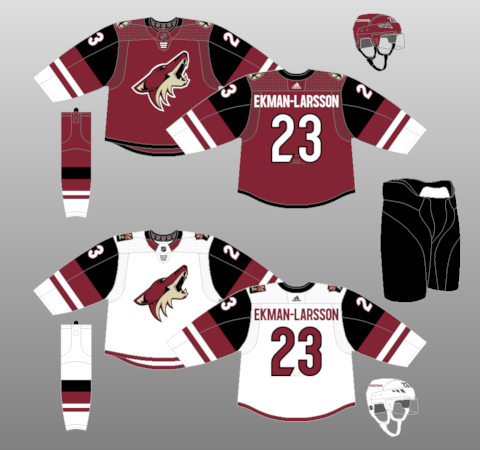 Arizona Coyotes
2017-present
With elements of the Adidas Adizero system already included in their previous uniforms, the only notable change when Adidas took over from Reebok was in the collar treatment.
Looking for Arizona Coyotes jerseys and socks for your team? Check out JerseysMadeEasy.com

To see all Arizona Coyotes-related socks and blank jerseys they carry,
click here.