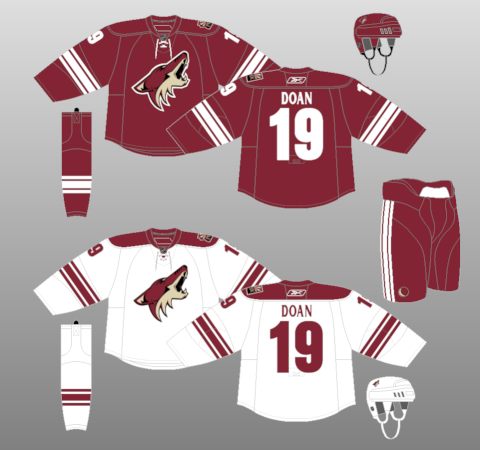 Phoenix Coyotes
2007-08
The Coyotes make a couple minor changes with the new Reebok Edge uniform system. The tail stripes are eliminated, the coyote head is tilted slightly counterclockwise, and the white jersey gains a brick red shoulder yoke.
Looking for Arizona Coyotes jerseys and socks for your team? Check out JerseysMadeEasy.com

To see all Arizona Coyotes-related socks and blank jerseys they carry,
click here.