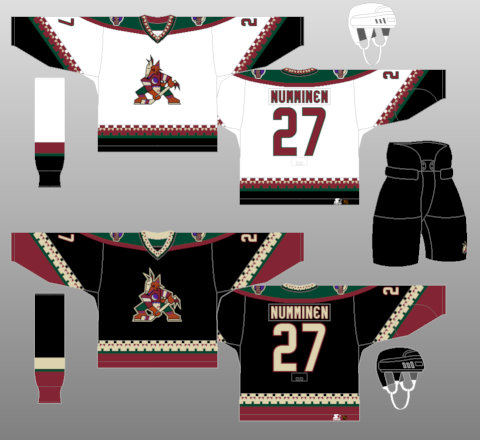 Phoenix Coyotes
1996-98

The two shoulder patches are not the same. The one on the right shoulder reads PHOENIX COYOTES; the one on the left shoulder reads GOALS FOR KIDS -- the team's charity that carried over to Phoenix from Winnipeg.
Looking for Arizona Coyotes jerseys and socks for your team? Check out JerseysMadeEasy.com

To see all Arizona Coyotes-related socks and blank jerseys they carry,
click here.