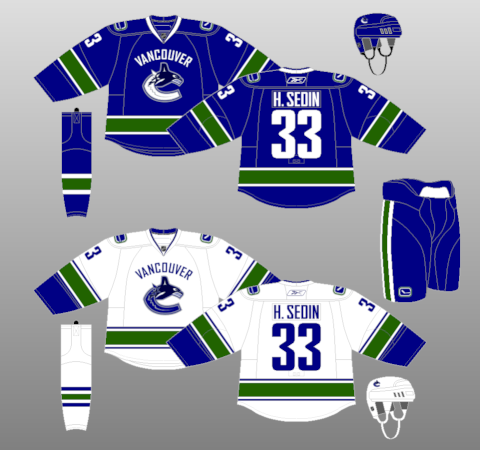 Vancouver Canucks
2007-08
The Canucks return to their original colors (with silver thrown in for good measure) for their new Reebok Edge uniforms. The crest that the team had since 1997 was recolored to fit the new color scheme, and the "stick-in-rink" logo was slightly modified to give it a more contemporary look.
Looking for Vancouver Canucks jerseys and socks for your team? Check out JerseysMadeEasy.com

To see all Vancouver Canucks-related socks and blank jerseys they carry,
click here.