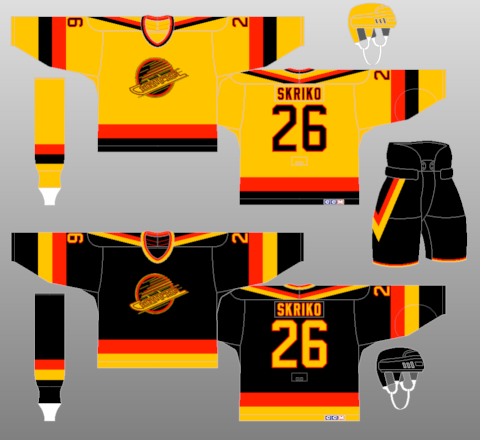 Vancouver Canucks
1985-89
The wildest jerseys in NHL history become a little more subtle, with the crest being relocated to the front of the jersey. There are now only four "V's" on the jersey -- two on the shoulders and two (thinner) ones on the pants.
Looking for Vancouver Canucks jerseys and socks for your team? Check out JerseysMadeEasy.com

To see all Vancouver Canucks-related socks and blank jerseys they carry,
click here.