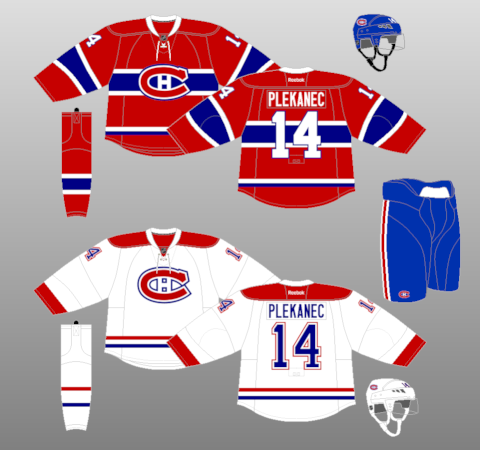 Montreal Canadiens
2015-17

For the first time since the mid-1970s, the Canadiens break out the tie-down collars -- although nowadays, the tie-down is just for show. Also note the French LNH crest -- the Canadiens wear them on their home jerseys only. The road jerseys still feature the league's English NHL crest.
Looking for Montreal Canadiens jerseys and socks for your team? Check out JerseysMadeEasy.com

To see all Montreal Canadiens-related socks and blank jerseys they carry,
click here.