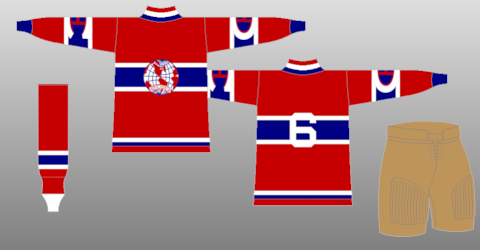 Montreal Canadiens
1924-25
On the heels of their Stanley Cup title, the Canadiens replace their traditional "CH" crest with a globe with the word "champions" at the bottom (world champions -- get it?).
Looking for Montreal Canadiens jerseys and socks for your team? Check out JerseysMadeEasy.com

To see all Montreal Canadiens-related socks and blank jerseys they carry,
click here.