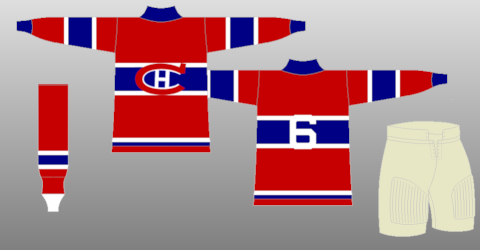 Montreal Canadiens
1917-19
Do you know what the "H" stands for in the logo? Habs? Nope! It actually stands for "hockey," as in "Club de Hockey Canadien," the team's official name (and how it's referred to on its 24 entries on the Stanley Cup).
Looking for Montreal Canadiens jerseys and socks for your team? Check out JerseysMadeEasy.com

To see all Montreal Canadiens-related socks and blank jerseys they carry,
click here.