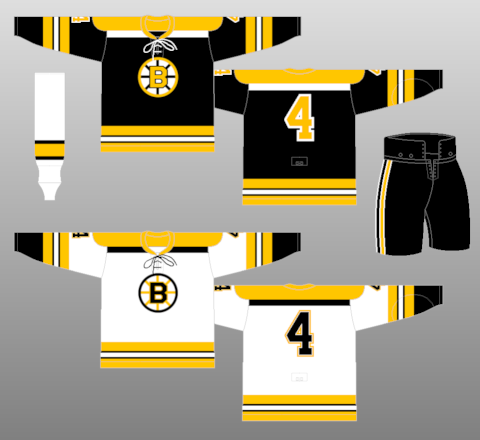 Boston Bruins
1967-68
Just in time for expansion, the Bruins perform a complete overhaul of their uniforms. The gold jersey gives way to a black jersey, and white socks are worn with both the black and white jerseys. The pants from previous years carry over.
Looking for Bostons Bruins jerseys and socks for your team? Check out JerseysMadeEasy.com

To see all Boston Bruins-related socks and blank jerseys they carry,
click here.