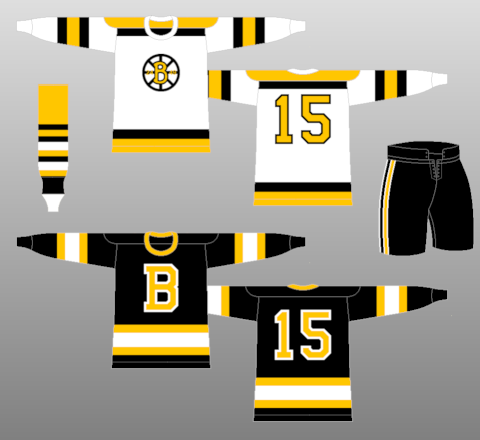 Boston Bruins
1948-49
To celebrate the team's 25th anniversary, the Bruins introduce the spoked "B" logo as their anniversary logo. It's hard to see, but in the middle horizontal spoke on the left is the number 24, and on the right is the number 49. Also, a new black jersey is introduced.
Looking for Bostons Bruins jerseys and socks for your team? Check out JerseysMadeEasy.com

To see all Boston Bruins-related socks and blank jerseys they carry,
click here.