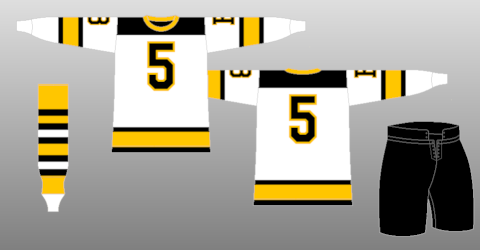 Boston Bruins
1936-39
The "B" on the front of the jersey gets relegated to the sleeves, and in its place goes the player's number. Suddenly the jersey has an identity crisis -- it doesn't know whether it belongs in hockey or football. Also, the pants become black, fully color-coordinating the team.
Looking for Bostons Bruins jerseys and socks for your team? Check out JerseysMadeEasy.com

To see all Boston Bruins-related socks and blank jerseys they carry,
click here.