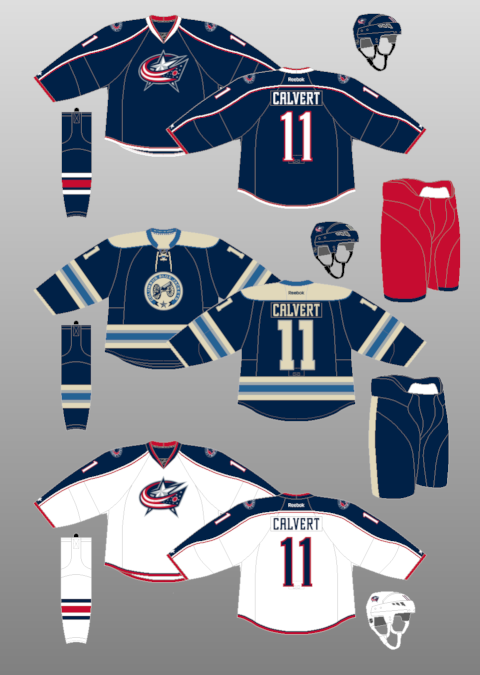 Columbus Blue Jackets
2010-15
The Blue Jackets unveil a new alternate uniform, featuring the NHL's newest fad -- inscriptions on the inside of the rear collar. This one reads, "We fight, we march!" That was the team's motto during its initial playoff run in 2009. For the 2010-11 season only, there was a tribute on the outside of the rear collar to the team's late owner, John H. McConnell.
Looking for Columbus Blue Jackets jerseys and socks for your team?
Check out JerseysMadeEasy.com

To see all Columbus Blue Jackets-related socks and blank jerseys they carry, click here.