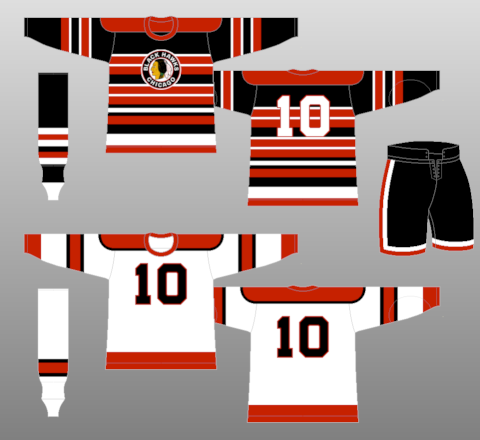 Chicago Blackhawks
1947-48
The crest on the black jersey changes, the stripes on the white jersey change, and the Indian head patch on the white jersey disappears.
Looking for Chicago Blackhawks jerseys and socks for your team? Check out JerseysMadeEasy.com

To see all Chicago Blackhawks-related socks and blank jerseys they carry,
click here.