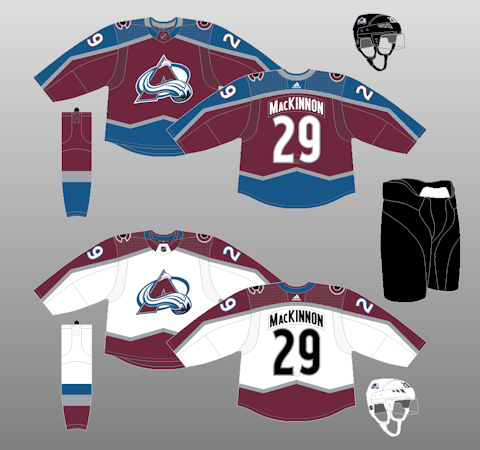 Colorado Avalanche
2017-present
The Avalanche restore the mountain trim on the sleeves and the bottoms of the jerseys when Reebok Edge gives way to Adidas Adizero. They also make slight changes to their letter and number fonts.
Looking for Colorado Avalanche jerseys and socks for your team? Check out JerseysMadeEasy.com

To see all Colorado Avalanche-related socks and blank jerseys they carry,
click here.